Books
Conflict Alert Publications is home to the books produced by International Alert Philippines. These publications examine and discuss salient issues that impact the conflict to peace transition of the Bangsamoro region and its implications for Mindanao and the rest of the Philippines.
Browse through our selection and simply click on the title to access the publication.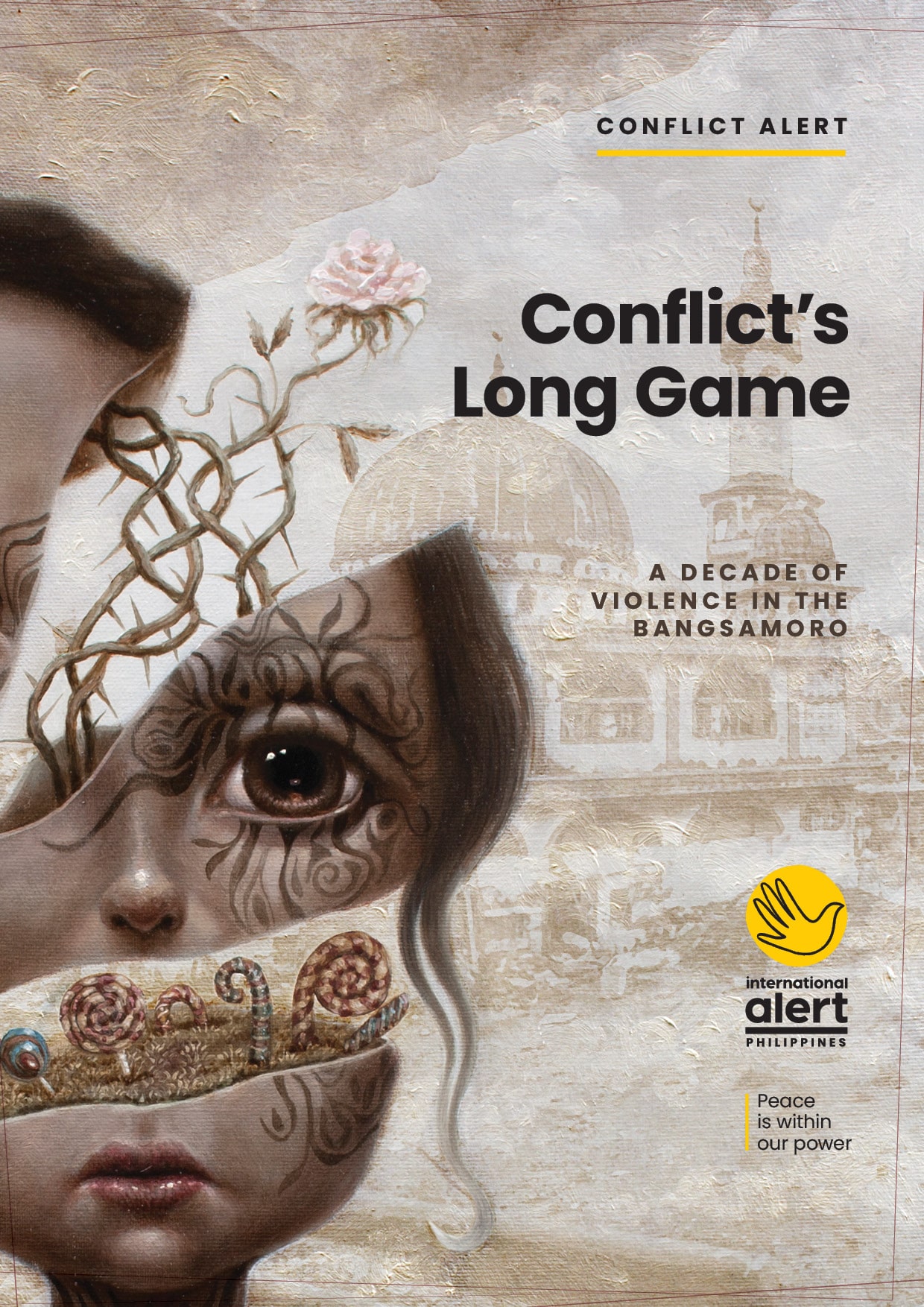 05 August 2022 Conflict Alert
Why does violent conflict persist in the Bangsamoro? Ten years of granular evidence has presented a trendline of violent conflict during the most delicate and significant period in the contemporary history of Muslim Mindanao. The Conflict Alert 2022 Book, entitled Conflict's Long Game: A Decade of Violence in the Bangsamoro, features a compendium of thematic chapters narrating the analysis of the severity, magnitude, and causes of conflict in the Bangsamoro from 2011 to 2020.
Read More
27 June 2022 Conflict Alert
Informal and unregulated economic activities remain an important feature of Mindanao's economy and are explored in this book that won the 36th National Book Awards for Social Science. This study, which represents the first attempt to incorporate the informal economy into the broader analysis of the region, argues that one cannot comprehend Mindanao's political and economic challenges, let alone address them, unless these shadow economies are scrutinized further.
Read More